The history of the Sprinkenhof
Architecture and history of Hamburg's largest Kontorhaus
The Sprinkenhof is a piece of Hamburg's history. Constructed more than 80 years ago as part of the Kontorhaus district's group of buildings, the Sprinkenhof was Hamburg's largest residential, business and warehousing district at that time. Since then, it has been one of the Hanseatic city's most architecturally prominent buildings.
The history of the building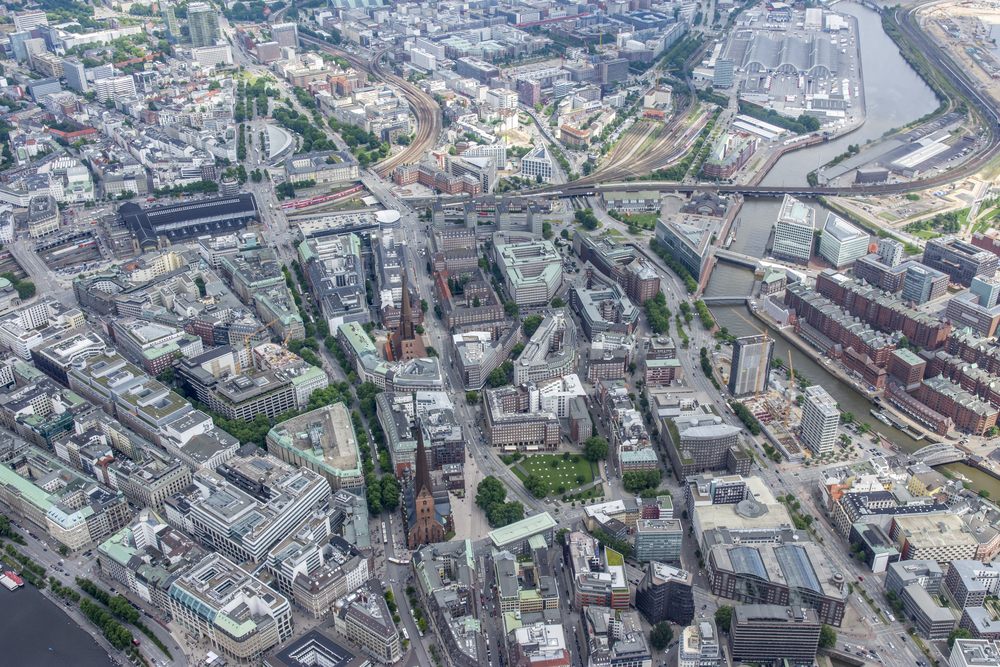 The Kontorhaus district
The Kontorhaus district is the area around Burchardplatz, between Mönckebergstraße and Speicherstadt. It was developed in the early 20th century under the guidance of Fritz Schumacher, Hamburg's city building director. Next door to the Sprinkenhof is the Chilehaus. With its ship-like shape, it is the most famous edifice in the group of buildings, which have been listed since 1983. Hamburg's Speicherstadt, which includes the Kontorhaus district and Chilehaus, was declared a UNESCO World Heritage Site in 2015.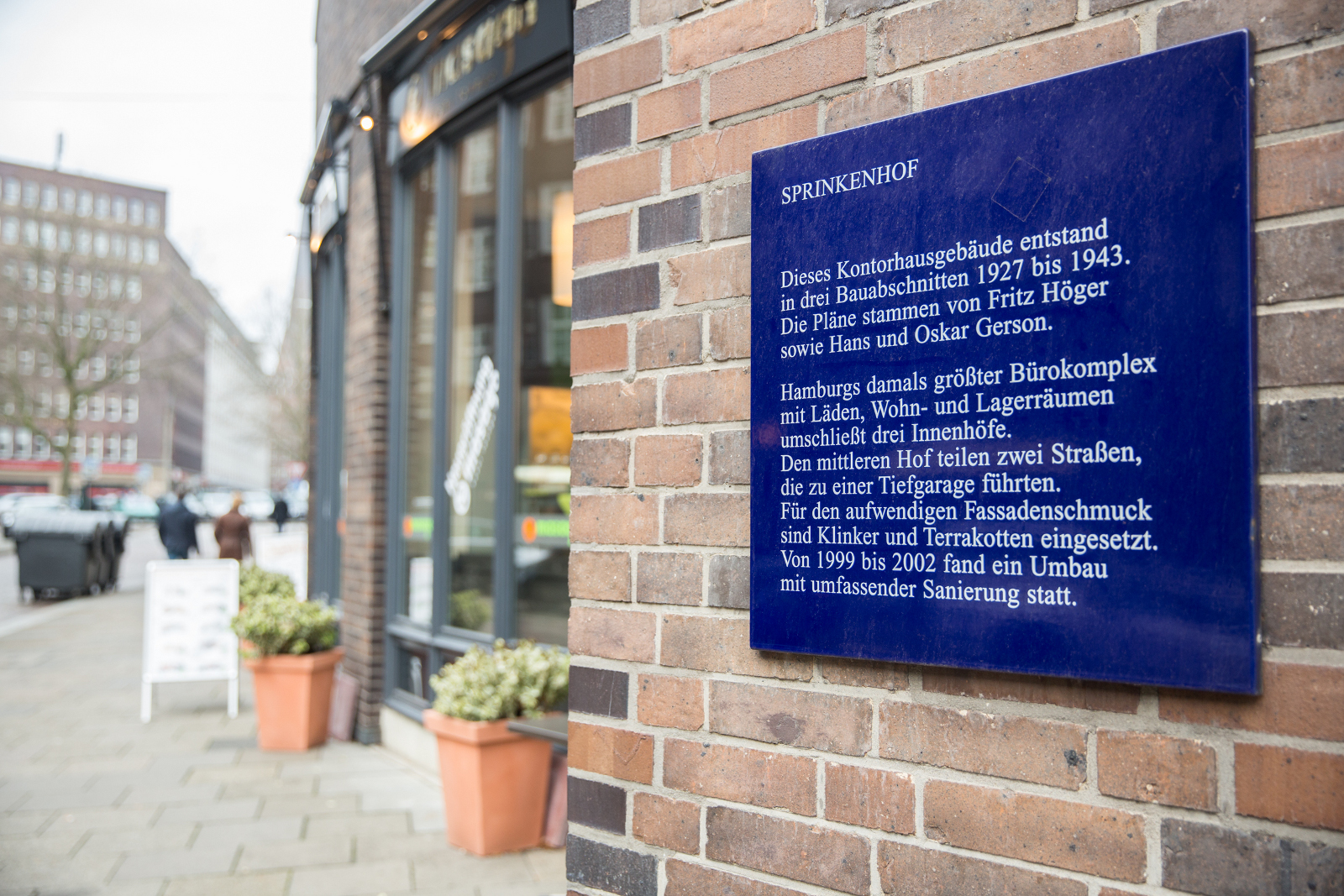 The architectural history of the Sprinkenhof
The Sprinkenhof owes its name to Johann Sprink. He acquired the plot of land from the cathedral chapter in 1384. It originally accommodated an old courtyard; this was demolished to make way for the new building.
The Sprinkenhof, built by the brothers Hans and Oskar Gerson and Fritz Höger, was Europe's largest Kontorhaus (office building) at the time. It was constructed in three phases: first of all, the central block, which straddles the Springeltwiete, followed by the west wing built between 1929 and 1932 and finally the east wing, which was constructed between 1939 and 1943. Hans Gerson died during the second phase of construction. Fritz Höger, who joined the Nazi Party in 1933, carried out the final phase of construction alone – as a Jew, Oskar Gerson had not been allowed to work as an architect in Germany from 1933 for racist reasons.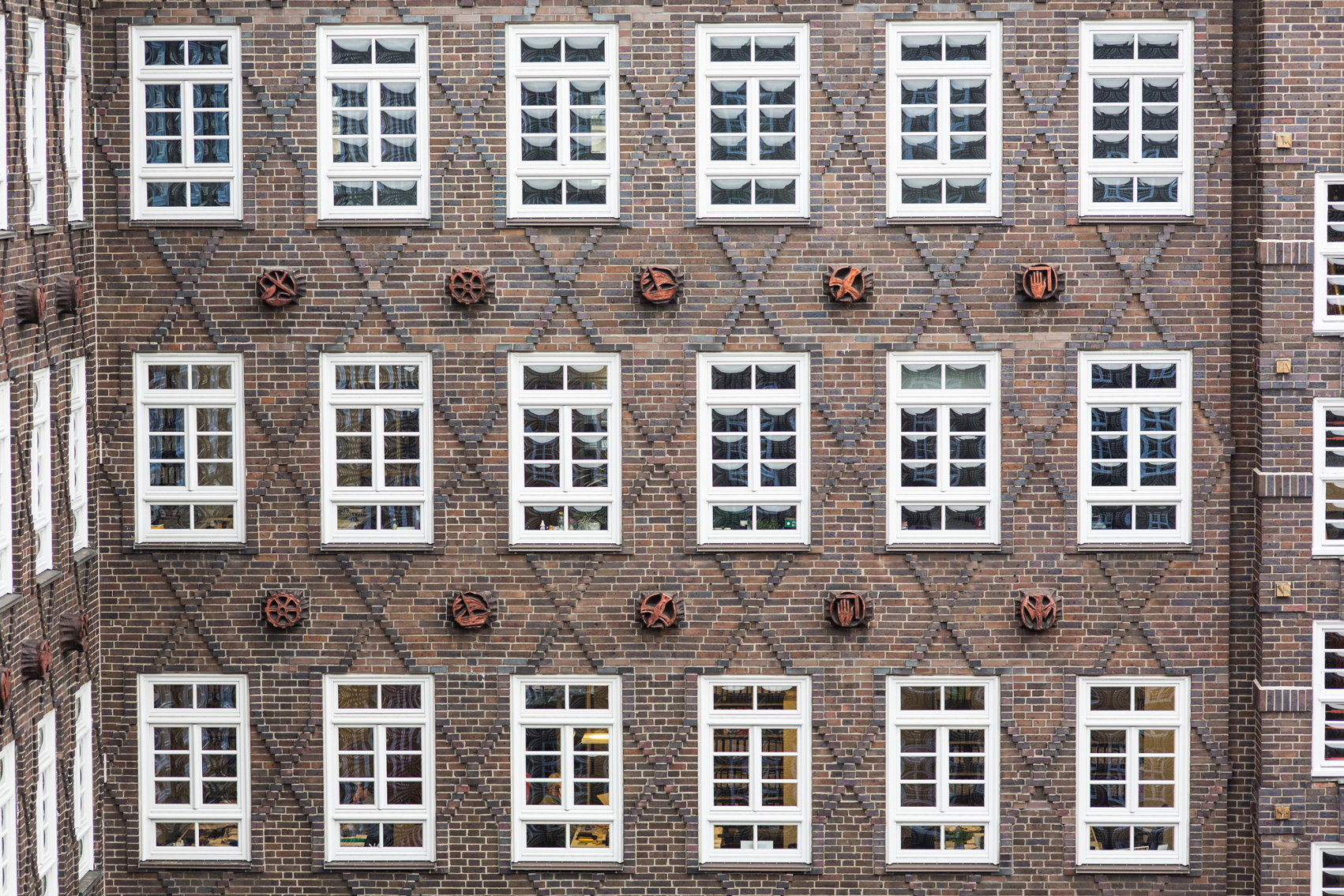 The Hanseatic architecture
Like many other buildings in the Kontorhaus district, the Sprinkenhof is the work of renowned architect Fritz Höger. The Kontorhaus district is thus an impressive symbol of the traditional history of Hamburg as a port and Hanseatic city.
The Sprinkenhof was designed in a Brick Expressionist style as a skeleton structure made from reinforced concrete. Lozenge-shaped painted brick and regularly arranged ceramics depicting economic, trade and transport motifs make for a striking pattern on the outer facade. The Sprinkenhof's central structure is a nine-storey, block-shaped building to which two other building structures are connected to the east and west.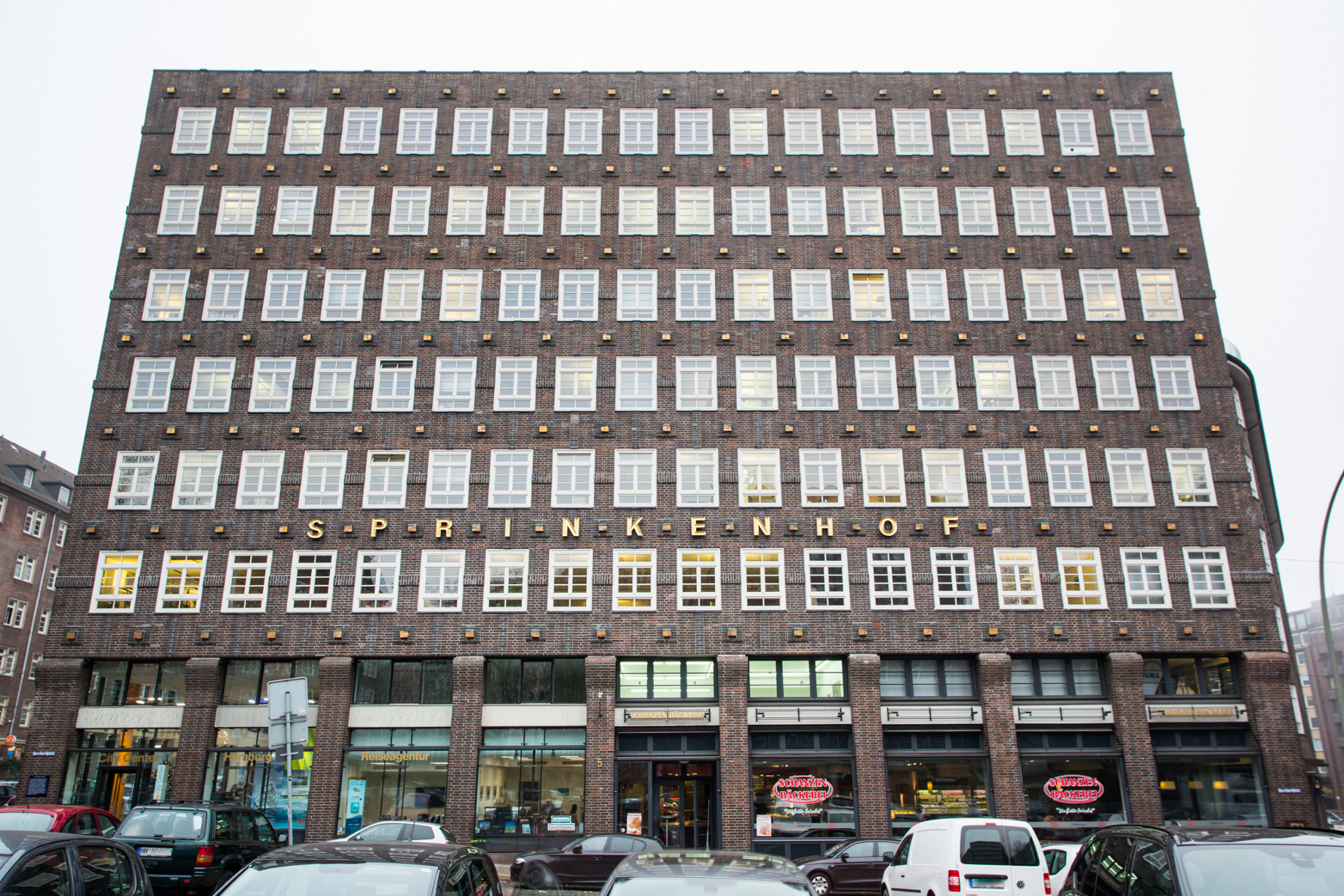 The Sprinkenhof today
The central structure and the west wing of the Sprinkenhof have been the property of PATRIZIA GewerbeInvest KVG since 2016. PATRIZIA Deutschland GmbH is responsible for asset management and marketing. The building was extensively renovated in 2002 based on plans drawn up by Hamburg-based architecture firm Köhnholdt Kleffel Papay Warncke (now Kleffel Papay Warncke.)